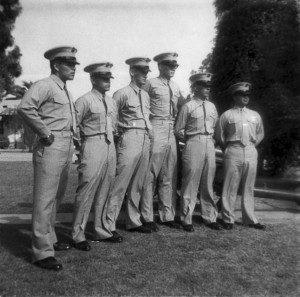 On Two Fronts: Latinos & Vietnam explores the rich history of Latino service in the Vietnam War, and invites all Americans to honor the contributions and sacrifices made by Latino soldiers and their families in a war that defined a generation.
Latino Americans have made profound contributions to American life in many unique and important ways. Latinos' sense of patriotism as Americans is robust, but has been too often overlooked in our society. Many Latinos have served their country in visible ways, even making the ultimate sacrifice in defense of our national cause.
On Two Fronts also encourages us to look again at the way all of our soldiers were drawn into the Vietnam war and how they returned and to appreciate the service of veterans who have more recently returned from wars in Iraq and Afghanistan.
The community engagement campaign for On Two Fronts will focus on creating opportunities to understand and honor the military service by Latinos in the U.S. armed forces, and to celebrate Latino patriotism as distinctly American. On Two Fronts will broadcast nationally on PBS during Hispanic Heritage Month (date and time forthcoming). Local PBS stations in select markets will participate in the On Two Fronts community engagement campaign.
On Two Fronts is working closely with Veterans Coming Home, a national initiative in support of veterans, funded by the Corporation for Public Broadcasting.
Click below for:
Engagement & Educational Resources
* * *
For On Two Fronts: Latinos & Vietnam updates and announcements, email:: info@impactmediapartners.com
Find us on Facebook and follow us on Twitter and Instagram @LatinosVietnam