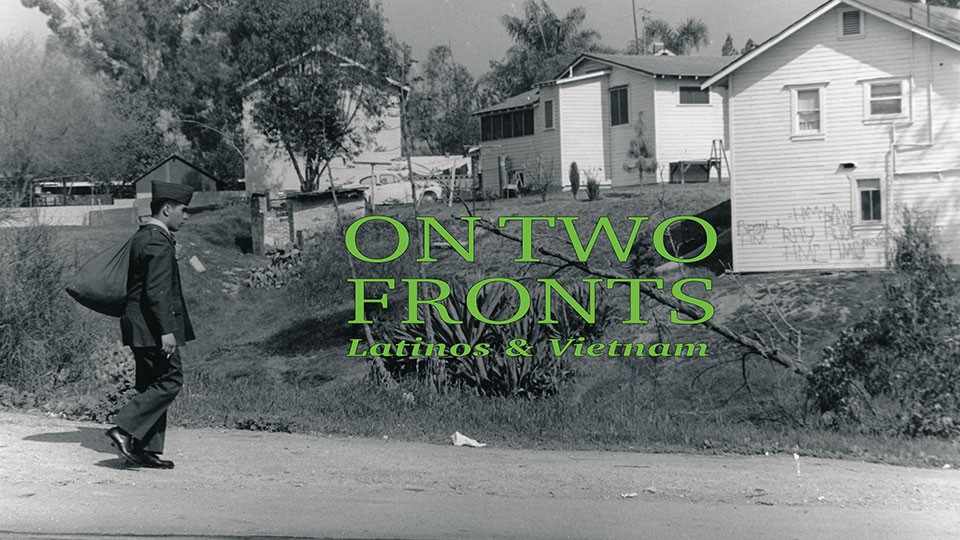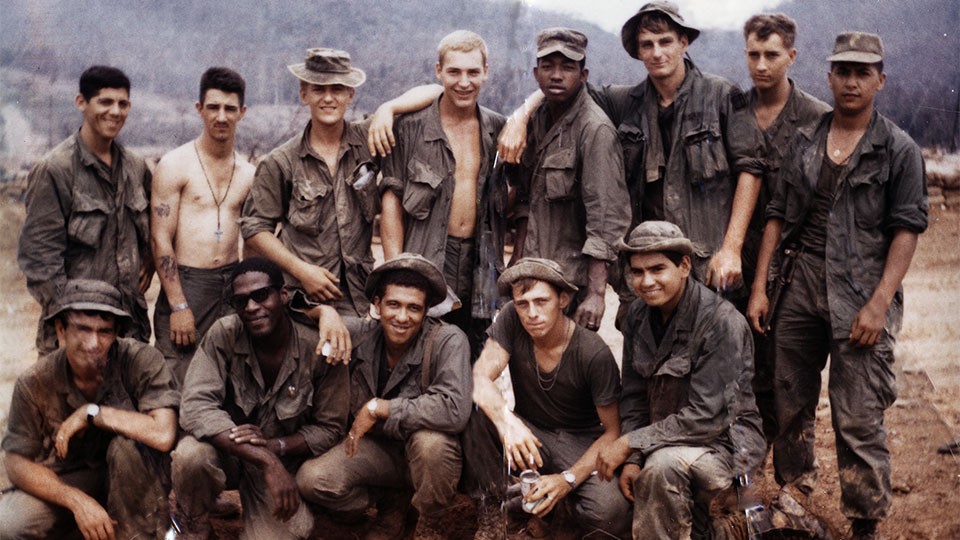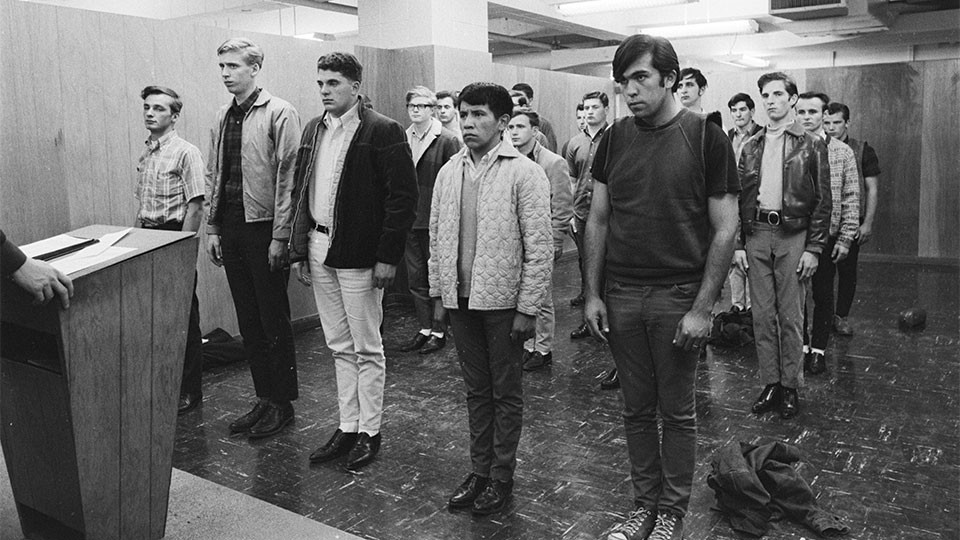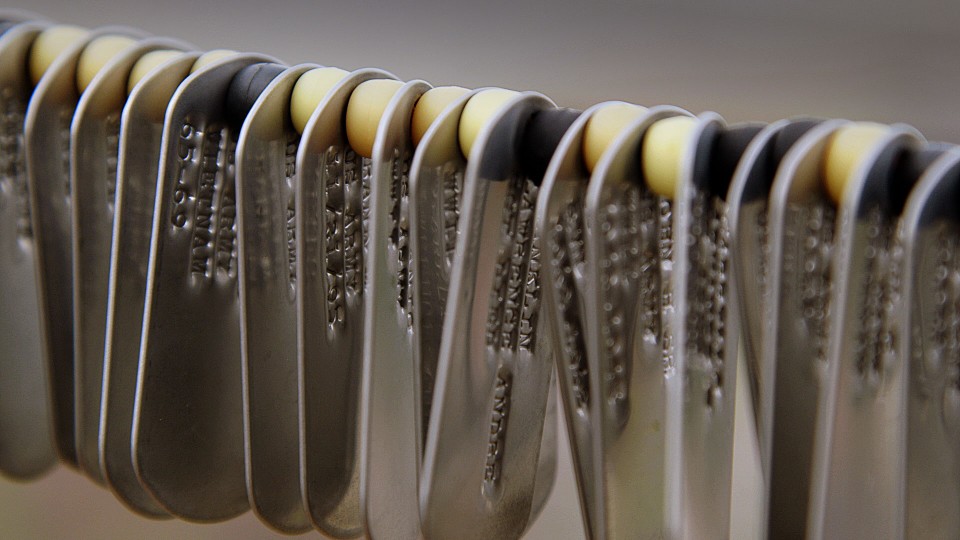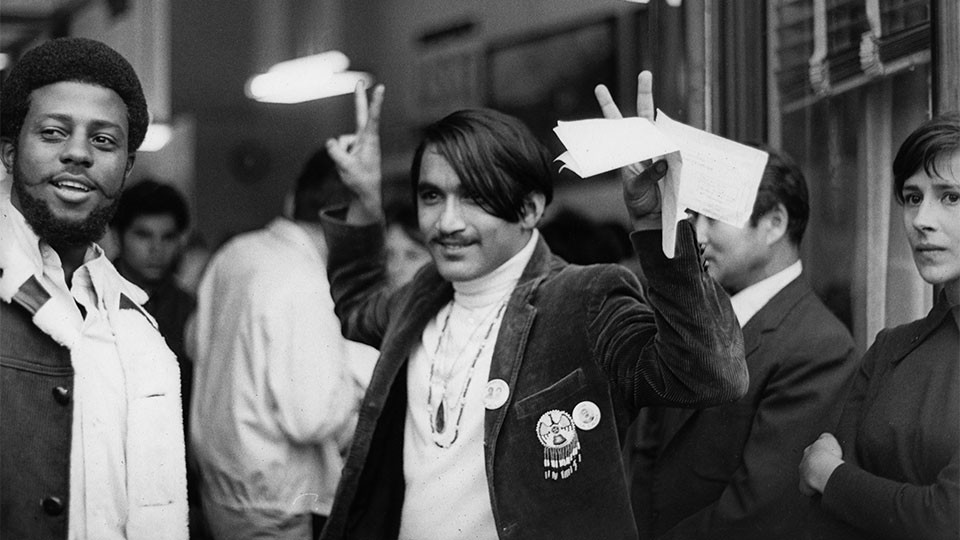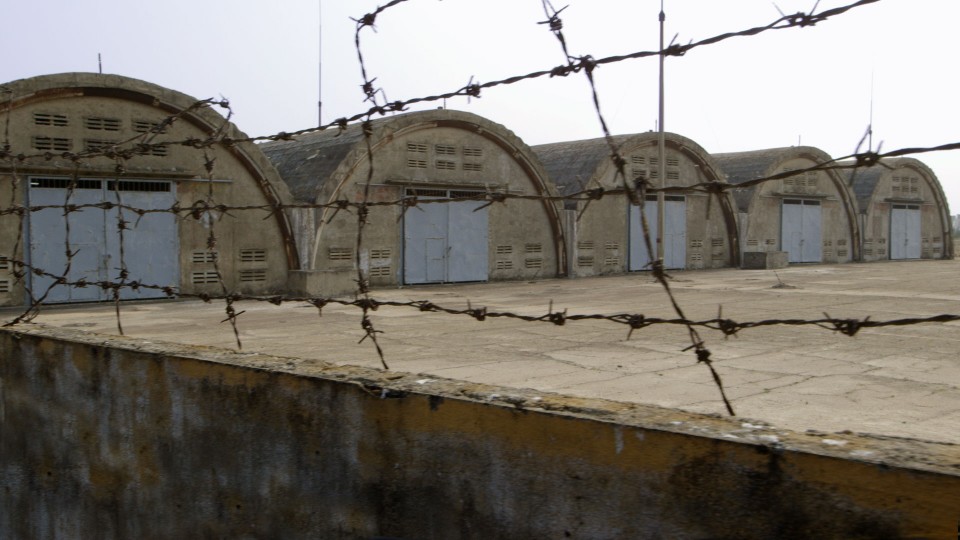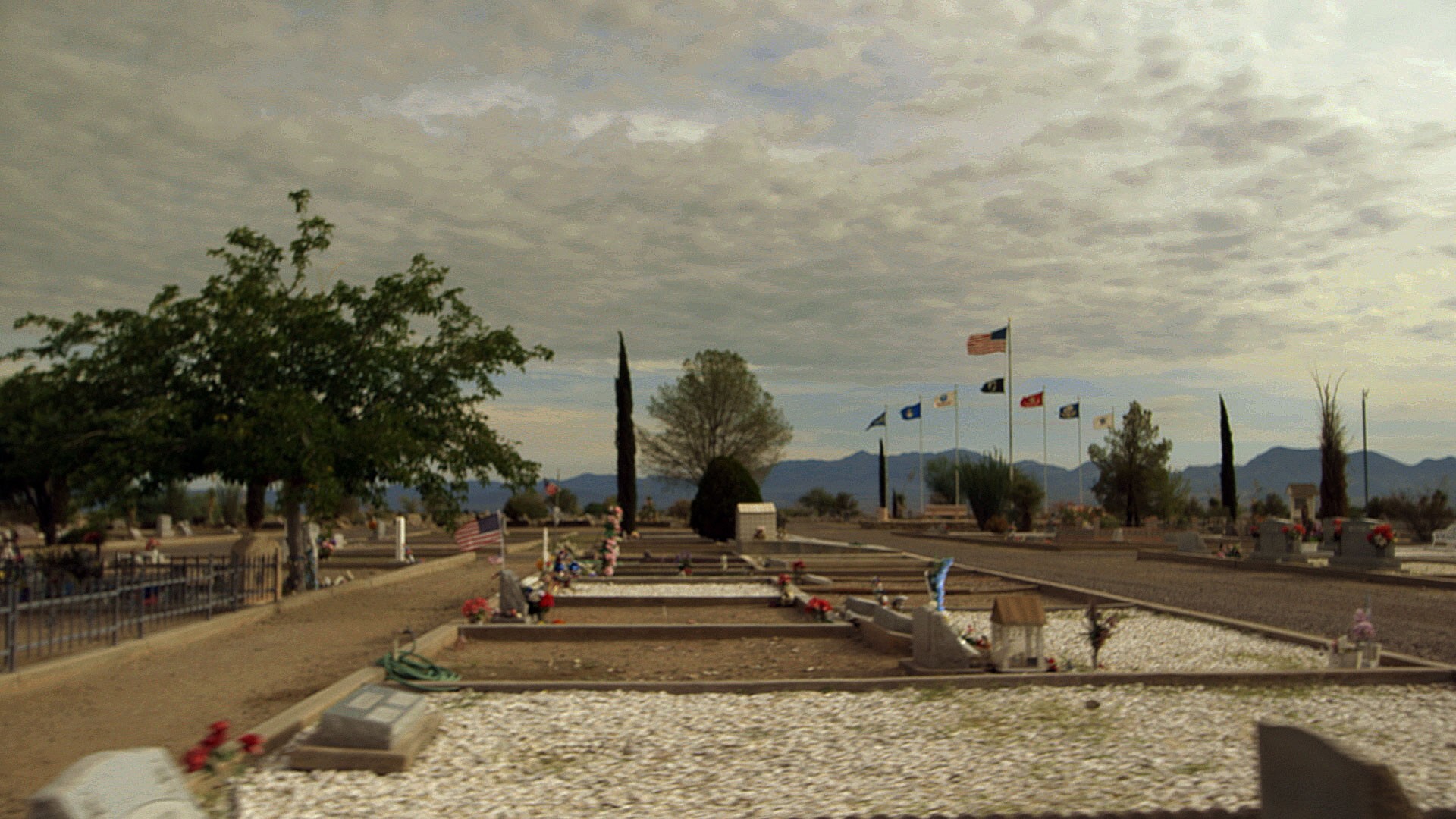 About
On Two Fronts: Latinos & Vietnam examines the Latino experience during a war that placed its heaviest burden on working class youth. Framing the documentary are memoirs of two siblings, Everett and Delia Alvarez, who stood on opposite sides of the Vietnam War, one as a POW and the other protesting at home. Other stories deepen the narrative: in Greenlee County, Arizona, miners' children fought and died for their country in devastating proportions. Sisters and mothers took notice and action. A farmworker's son translated his military experience into a career before resigning in protest from his post on a local draft board.
On Two Fronts
 raises issues that remain relevant today. In communities where there were few alternatives to service, war impacted every household — especially amongst Latinos. How did this affect the young men who served on the front lines? How did it impact their communities? During the Vietnam War Latinos began asking for the first time, What is the true cost of war and the appropriate price of citizenship?
Filmed on location throughout the Southwest and in Vietnam On Two Fronts combines lush photography with home movies, vivid news footage and a trove of personal photograph, with specially composed music by Chicano Batman.

This program, produced by Souvenir Pictures Inc, is a presentation of Oregon Public Broadcasting in association with Latino Public Broadcasting, with major funding provided by the Corporation for Public Broadcasting.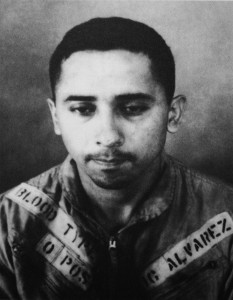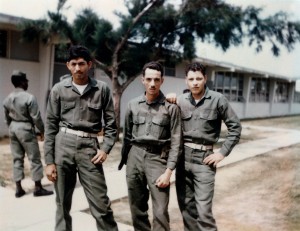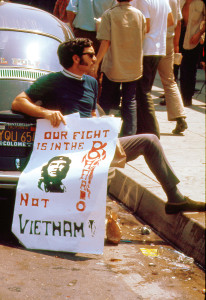 News
September Events and Screenings
Sept 10 San Jose: 6:30pm free screening, hosted by KQED at School of Arts & Culture, 1700 Alum Rock Ave, San Jose, CA
Sept 12 Phoenix: 3pm "Marine Week" screening of On Two Fronts, hosted by Arizona PBS, at First Amendment Forum – Walter Cronkite School of Journalism on the ASU Downtown Campus, 555 N Central Ave, Phoenix, AZ
Sept 16 Dallas: 7pm Screening, hosted by KERA at Latino Cultural Center,2600 Live Oak St, Dallas TX
Sept 17 Salt Lake City: 6pm reception, 7pm screening "Diverse Voices Film Series" kickoff event, hosted by KUED, at Sorenson Unity Center, 1383 S 900 W, SLC UT
Sept 18 Pensacola: 7pm screening hosted by WSRE at WSRE Amos Studio, Pensacola State College, 1000 College Blvd, Pensacola Fl
Sept 19 Los Angeles: 4-9pm "A Welcome Home to Veterans & Family Day" Festival and screening, hosted by PBS SoCAL at LA Plaza de Cultura Y Artes, 501 Main Street, LA CA
Sept 19 Chicago: 2pm Community Cinema screening hosted by WTTW at Chicago Cultural Center, 78 E Washington St, Chicago
SEPT 22 NATIONAL PBS BROADCAST 10pm, check local listing
October  Events and Screenings
Oct 8 Holland MI: screening event hosted by Hope College for "The Things They Carried" Big Read at Knickerbocker Theatre, 86 East 8th Street, Holland MI
Oct 8 Kansas City: screening hosted by Kansas City Public Library, 14 West 10th Street, Kansas City, MO
Oct 13 Silvis IL: 6pm screening hosted by WQPT at Our Lady of Guadalupe Church Hall, Silvis, IL
Oct 17 San Diego: 12:30 and 5pm GI Film Festival screening, hosted by KPBS at NTC Barracks, 2640 Historic Decatur Rd, San Diego CA
Oct 28 Philadelphia: 6pm screening and arts showcase hosted by WHYY, at WHYY 150 N 6th Street, Philadelphia PA
Oct 28, Washington DC: 6:30pm Capitol Hill Community Screening at The Newseum, 555 Pennsylvania Ave NW, 8th Floor, Washington DC.  For more info visit http://www.eventbrite.com/e/on-two-fronts-latinos-vietnam-with-filmmaker-mylene-moreno-tickets-18765440939
November Events and Screenings
Nov 10 Austin TX: screening hosted by KLRU at Mexican American Cultural Center, 600 River St, Austin TX
Nov 11 San Antonio: "KLRN and Curious George Salute the Troops" screening hosted by KLRN at Bijou Theater, 4522 Fredericksberg Rd, San Antonio TX
Nov 12 Albuquerque: 7pm screening hosted by New Mexico PBS at the National Hispanic Cultural Center 1701 4th Street SW, Albuquerque, NM 87102
Nov 19 Los Angeles: 7pm screening hosted by Latino Public Broadcasting at Democracy Project Theater, Japanese American National Musuem, 100 N Central Ave, Los Angeles CA
Engage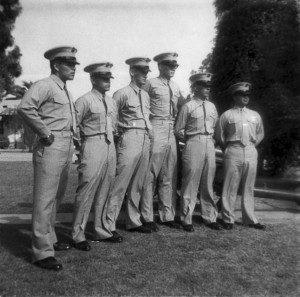 On Two Fronts: Latinos & Vietnam explores the rich history of Latino service in the Vietnam War, and invites all Americans to honor the contributions and sacrifices made by Latino soldiers and their families in a war that defined a generation.
Latino Americans have made profound contributions to American life in many unique and important ways. Latinos' sense of patriotism as Americans is robust, but has been too often overlooked in our society. Many Latinos have served their country in visible ways, even making the ultimate sacrifice in defense of our national cause.
On Two Fronts also encourages us to look again at the way all of our soldiers were drawn into the Vietnam war and how they returned and to appreciate the service of veterans who have more recently returned from wars in Iraq and Afghanistan.
The community engagement campaign for On Two Fronts will focus on creating opportunities to understand and honor the military service by Latinos in the U.S. armed forces, and to celebrate Latino patriotism as distinctly American. On Two Fronts will broadcast nationally on PBS during Hispanic Heritage Month (date and time forthcoming). Local PBS stations in select markets will participate in the On Two Fronts community engagement campaign.
On Two Fronts is working closely with Veterans Coming Home, a national initiative in support of veterans, funded by the Corporation for Public Broadcasting.
Click below for:
Engagement & Educational Resources
* * *
For On Two Fronts: Latinos & Vietnam updates and announcements, email:: info@impactmediapartners.com
Find us on Facebook and follow us on Twitter and Instagram @LatinosVietnam
Learn
Team
Mylène Moreno
Director, Producer
Los Angeles-based filmmaker Mylène Moreno makes documentaries that reflect her diverse cultural interests.  She has followed Mexican fútbol fanáticos in Los Angeles and profiled notable Arab Americans in all walks of life. Recalling Orange County was a personal look at immigrant rights and education in California's Orange County. True-Hearted Vixens featured female jocks pursuing dreams of professional athletic greatness in a startup tackle football league. She produced the first episode of the landmark PBS series, ¡CHICANO! History of the Mexican American Civil Rights Movement. Mylène is a graduate of Stanford University's documentary film program.
Claudio Rocha
Cinematographer, Animator
Claudio Rocha is a cinematographer and animator with over 20 years of experience. He was born in Coyoacán, Mexico and has been making images for independent films for over two decades, straddling the fine line between fiction and documentary. He has worked with directors Phillip Rodriquez, Bernardo Ruiz, Trisha Ziff, Dan Ireland, Salma Hayek, Sidney Pollack and Arturo Ripstein. He lives in Los Angeles with his wife and two children.
Susy Garciasalas Barkley
Associate Producer
Susy Garciasalas Barkley began her journalism career in the world of academia before finding her passion for long form documentaries in 2007. Prior to joining Souvenir Pictures, she was associate producer for Perfecting Flight: Bob Hoover, a documentary directed by Daniel Birman and narrated by Harrison Ford. She also served as associate producer for PBS' award-winning documentary Ruben Salazar: Man in the Middle, directed by Phillip Rodriguez. Susy has been researching imagery and content for the past nine years, which includes work with PBS' documentary Race 2012, Latinos '08, and Brown is the New Green: George Lopez and the American Dream. Susy holds two B.A. degrees in Broadcast Journalism and Visual Anthropology from the University of Southern California.
Tova Goodman
Editor
Tova Goodman has worked as a documentary and broadcast TV editor since 2005. She worked with director Morgan Spurlock on the feature documentaries Comic-Con Episode IV: A Fan's Hope and Freakonomics. Her other feature documentary credits include Rachel Is, directed by Charlotte Glynn, X-Mas Without China, directed by Alicia Dwyer, and Now En Español, directed by Andrea Meller. Her television credits include MTV's Catfish and Planet Green's Treehugger TV. She was a Supervising Producer the Emmy-award winning Vietnam Nurses. She has a film degree from Boston University and lives in Los Angeles.
Photo credits, left to right, top to bottom:
George Rodriguez, Candelaria Chavez, University of California, Berkley, Bancroft Library, Claudio Rocha, George Rodriguez, Claudio Rocha, Claudio Rocha, Hoa Lo Prison Museum, Antonio "Tony the Marine" Santiago, Oscar Castillo, Dan Garcia