Engagement and Educational Materials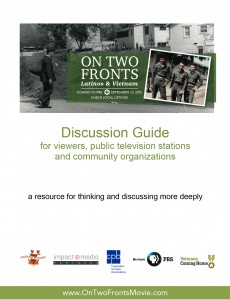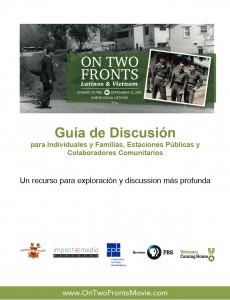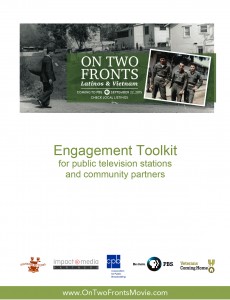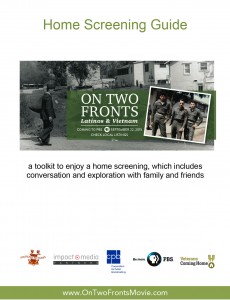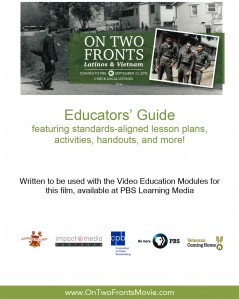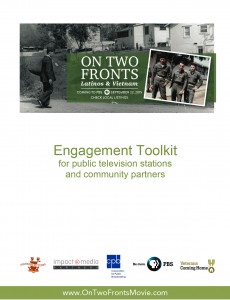 Educational Video Modules
Video Module Number 1
"It Was My Duty to Serve"
This module includes footage from the film that explains the deep history and commitment to service in the Latino community, from World War II, through Korea and Vietnam.
Video Module Number 2
"Veterans' Memorial"
This module includes several scenes from the film shot on location at a Vietnam Veterans' Memorial in Arizona.
Video Module Number 3
"The Draft"
This module explores the Selective Service system as it was implemented during the Vietnam War, and discusses the unequal ways in which the draft was applied to different communities.
Video Module Number 4
"Alternative Perspectives on the Vietnam War"
This module explores perspectives of some of those who opposed the war, and the connections their opposition had with other major social movements of the late 1960s and early 1970s, including the Chicano movement.
---
Promotional Resources
All materials on this page are made available for the purposes of promoting the PBS broadcast of On Two Fronts: Latinos & Vietnam, and for events and activities affiliated with the community engagement campaign for the film, and are intended exclusively for those purposes.
Please ensure that proper crediting is included on any document (printed or electronic) which may include any of these assets:
This program, produced by Souvenir Pictures Inc and directed by Mylène Moreno, is a presentation of Oregon Public Broadcasting in association with Latino Public Broadcasting, with major funding provided by the Corporation for Public Broadcasting.